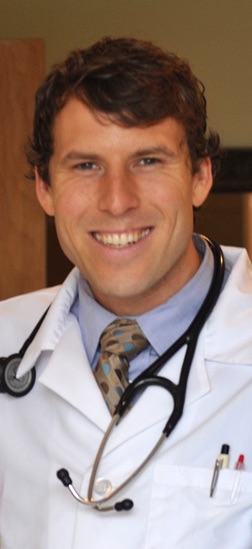 My interest in natural medicine started when I was a young boy. My father is a naturopathic physician and chiropractor, and I was fortunate enough to be raised in that kind of health environment. I inherited my father's gift of being a person who cared for other's well-being and decided at a very early age that I wanted to follow in his footsteps. Throughout my life I realized that I found joy in teaching people about health and educating them on the benefits of treating the cause of disease rather than the symptoms. The natural progression was to enter a profession that gave me the opportunity to incorporate everything that I have learned and provide it to people on a grander scale.
Naturopathic medicine is a blend of art and science that gives me the tools to not only manage a disease process but also allows me to begin working with you to restore your health through the use of specific medicines and lifestyle education.
My unique approach to addressing the underlying cause of disease.
Diagnosis
This is the first step at beginning to understand what is happening within your body. Dr. Buttler uses your health history, physical examinations, and blood work to assess your health concerns.
Functional analysis is also an important part of Dr. Buttler's diagnostic approach. This is a way of arriving at a diagnosis through your symptomatic expression. Through functional analysis, Dr. Buttler can begin understanding the cause of your health problems.
Education
Once a diagnosis is established, we begin working with you to help you understand why you are feeling the way you do. Remember the adage "Give a person a fish and feed them for a day. Teach a person to fish and feed them for a lifetime"? Lifestyle education is a significant part of how we begin addressing the cause of your symptoms. The focus of lifestyle education is on nutrition and exercise, as well as how you breathe, how you sleep, and how you deal with stress and emotions. As you begin to understand your relationship to your choices and the impact they have on your health, this will empower you to make choices that support your body's ability to heal itself.
Nutrition
My worked focuses on very specific therapeutic diets to reduce the amount of inflammation in the body, while also improving blood sugar response. It is essential to address blood sugar and inflammation in order for healing to commence. He will customize and individualize a nutritional plan for your healthcare needs as you begin treatment. Reducing the nutritional burden on your body is a key component when working to improve physical function of all the body's systems.
Physical Medicine
One of my specialties and something that makes him a unique naturopathic physician is his ability to address your pain. With the use of physiotherapies and manual therapies to treat the cause of pain, rather than masking the symptoms. We will customize a physical medicine plan for your specific healthcare needs, as indicated by your assessment and diagnosis.
Detoxification
A primary treatment of my work is Biotherapeutic Drainage. This treatment is aimed to optimize overall performance and function within the body. Supporting the body's ability to detoxify (both physically and emotionally) is crucial in order to restore optimal physiologic function.
Emotional Therapy
Neuro-Emotional Technique (NET) is a treatment that I use to address the emotional cause of disease. As you may know, stress has the capacity to make us very sick. When you are working to improve health, you need to change your response to stress while understanding what you have control over in your emotional life.
[divider]