Dr. Buttler's unique approach to addressing the underlying cause of disease.
Diagnosis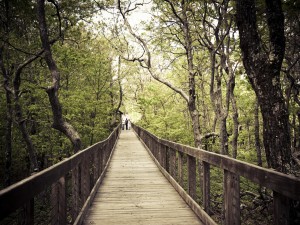 This is the first step at beginning to understand what is happening within your body. Dr. Buttler uses your health history, physical examinations, and blood work to assess your health concerns.
Functional analysis is also an important part of Dr. Buttler's diagnostic approach. This is a way of arriving at a diagnosis through your symptomatic expression. Through functional analysis, Dr. Buttler can begin understanding the cause of your health problems.
Education
Once a diagnosis is established, Dr. Buttler will begin working with you to help you understand why you are feeling the way you do. Remember the adage "Give a person a fish and feed them for a day. Teach a person to fish and feed them for a lifetime"? Lifestyle education is a significant part of how Dr. Buttler will begin addressing the cause of your symptoms. The focus of lifestyle education is on nutrition and exercise, as well as how you breathe, how you sleep, and how you deal with stress and emotions. As you begin to understand your relationship to your choices and the impact they have on your health, this will empower you to make choices that support your body's ability to heal itself.
Nutrition
Dr. Buttler uses very specific therapeutics diets to reduce the amount of inflammation in the body, while also improving blood sugar response. It is essential to address blood sugar and inflammation in order for healing to commence. He will customize and individualize a nutritional plan for your healthcare needs as you begin treatment. Reducing the nutritional burden on your body is a key component when working to improve physical function of all the body's systems.
Physical Medicine
One of Dr. Buttler's specialties and something that makes him a unique naturopathic physician is his ability to address your pain. Dr. Buttler uses physiotherapies and manual therapies to treat the cause of pain, rather than masking the symptoms. He will customize a physical medicine plan for your specific healthcare needs, as indicated by your assessment and diagnosis.
Detoxification
A primary treatment of Dr. Buttler's is Biotherapeutic Drainage. This treatment is aimed to optimize overall performance and function within the body. Supporting the body's ability to detoxify (both physically and emotionally) is crucial in order to restore optimal physiologic function.
Emotional Therapy
Neuro-Emotional Technique (NET) is a treatment that Dr. Buttler uses to address the emotional cause of disease. As we all know, stress has the capacity to make us very sick. When you are working to improve health, you need to change your response to stress while understanding what you have control over in your emotional life.

Naturopathic Medicine can help you! If you do not see your health concern listed below, contact the clinic to see if we can help!
Chronic and Acute Pain
Back pain · Neck pain · Headaches · Knee pain · Multiple sclerosis · Fibromyalgia · Shoulder pain · Arthritis · Plantar fasciitis · Jaw pain · Shingles ·
Fatigue
Low energy · Chronic fatigue · Hypothyroidism · Adrenal fatigue · Insomnia ·
Women's Health
Infertility · Hormonal imbalance · Menopause and perimenopause · Irregular menstruation · PCOS · Osteoporosis · Yeast infections · Fibroids · Urinary tract infections ·
Hormone and Endocrine Disorders
Thyroid dysfunction · Diabetes · Infertility · Chronic fatigue · Adrenal dysfunction · Fibromyalgia · Autoimmune conditions · Insomnia · Pituitary dysfunction ·
Digestive Disorders
Constipation · Diarrhea · IBS · Crohn's · Celiac · Ulcerative colitis · Gallstones · Acid reflux/heartburn · Ulcers · Allergies · Nausea · Vomiting · Small intestinal bacterial overgrowth (SIBO)  · Candida overgrowth ·
Cardiopulmonary Disorders
High cholesterol · Angina · Stroke · Hypertension · Heart failure · Asthma · Emphysema · Peripheral neuropathy · Lung cancer · Bronchitis · Tachycardia ·
Neurological Disorders
Depression · Anxiety · Multiple sclerosis · Stroke · Dizziness · Alzheimer's · Dementia · Autism · Peripheral neuropathy · Headaches · Reflex sympathetic dystrophy ·